Coffee Chocolate Chip Cookies
Special treat for coffee lovers
Chocolate chip coffee cookies are crispy on the outside and chewy on the inside, loaded with chocolate chips, and have a rich coffee flavor. Coffee cookies make a delicious treat for anybody especially coffee lovers.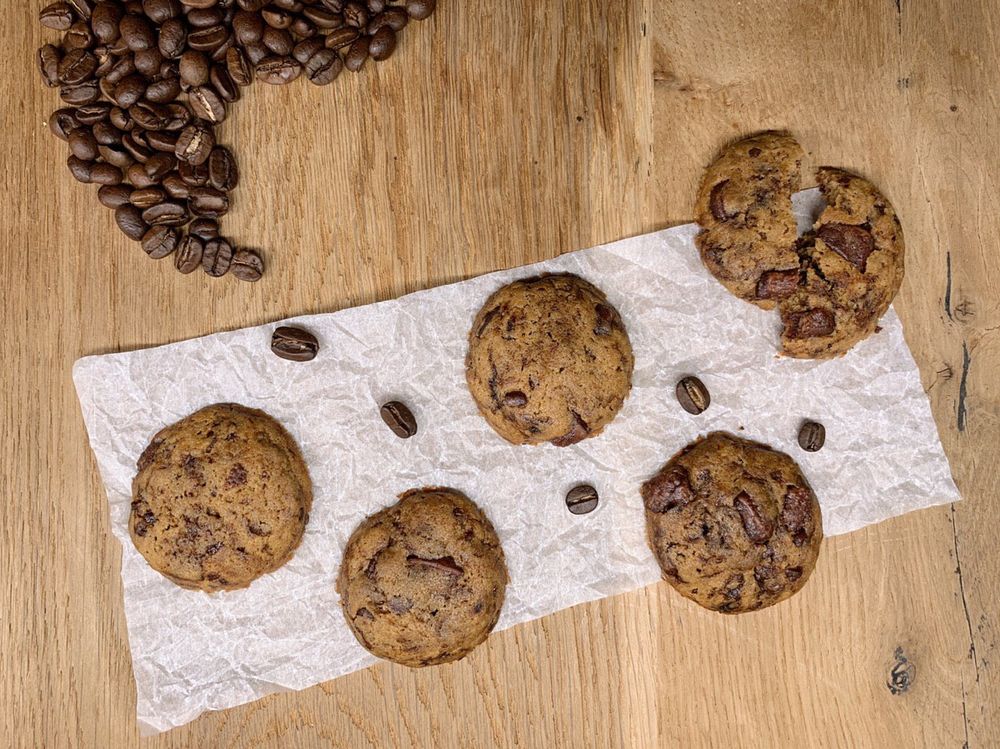 Ingredients:
⅞ cup (200 g) unsalted butter,
¾ cup (130 g) sugar, preferably brown,
2 eggs,
2 cups + 1 tbsp (270 g) all-purpose flour,
½ tsp baking powder,
½ tsp salt,
4 tbsp (20 g) instant coffee and 1 tbsp. (10 ml) milk OR single shot of espresso (30 ml) and 1 tsp coffee extract,
1 ¾ cup (200 g) chocolate chips or chopped milk chocolate.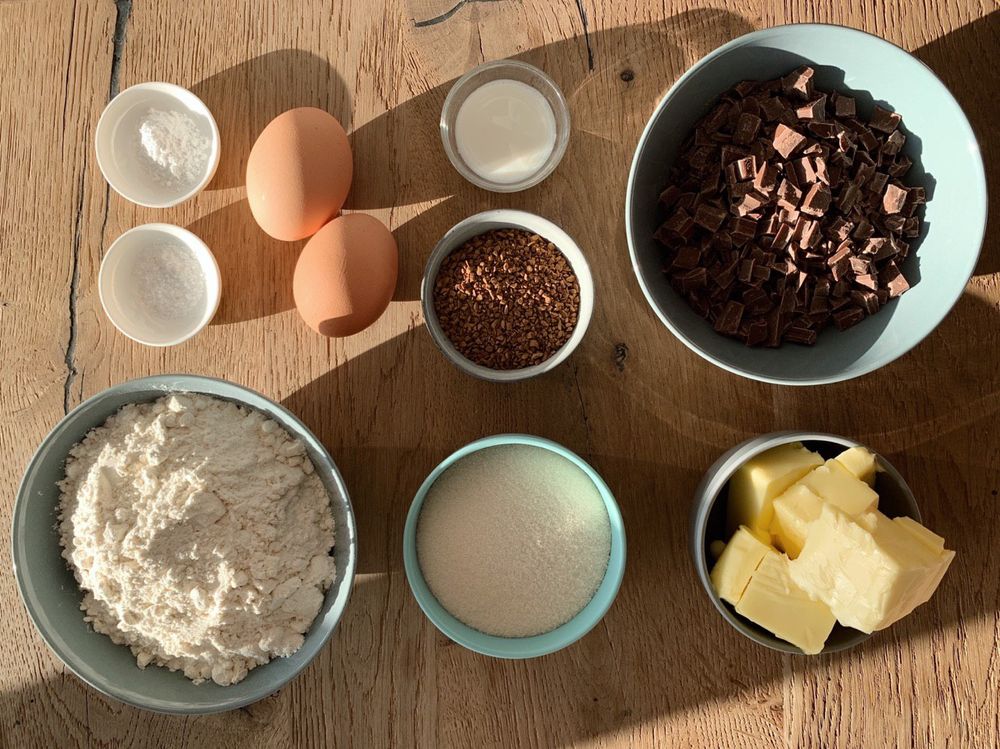 Process:
Preparation:
if you are using milk chocolate chop it into a raisin-size bits,
preheat the oven to 160° С (325° F),
if you prefer cookies with a chewier texture, melt the butter, and then cool to room temperature, otherwise, bring the butter to room temperature.
Wet ingredients:
if you using instant coffee and milk, mix them in a small bowl, you should get paste-like consistency, if some of the coffee granules doesn't dissolve, that's fine,
in a large bowl, cream together the butter and sugar (with a mixer, use high speed),
add the eggs, and either coffee mix or espresso shot and coffee extract,
beat until smooth.
Dry ingredients:
sift the flour and baking powder together,
stir in the salt.
Mixing the dough:
add the dry ingredients into the wet one,
stir until everything is incorporated (with a mixer, use low speed),
add the chocolate chips or chopped chocolate.
Baking and serving:
line a baking tray with parchment paper or spray with non-stick spray,
using a large spoon, form equal size rounds of dough (leave enough space between each cookie as they will spread out a bit as they bake),
(optional) refrigerate for 15 minutes before baking,
bake the cookies for about 15 minutes,
once done, cool for a few minutes before transferring to a cooling rack,
allow to cool completely before serving.
Published , updated