Grape salad with goad cheese, walnuts and basil
Sweeten your grey daily life without baking and spending hours in the kitchen
Working from home? Need to cook a quick lunch? Are you tired of ordinary salads? Try something new! Sweet grapes, salty cheese, sour dressing, and the aroma of basil are the perfect combination!
Ingredients:
Salad:
½ cup soft goat cheese (you may use feta or any other soft salty cheese),
½ cup walnuts (you may use pecan),
2 cups sweet grapes (I like to mix black/red and green grapes),
1 avocado.
Dressing:
½ tsp salt,
1 tsp lemon juice,
3 tsp olive oil,
2 sprigs of basil,
You may use any other dressing, and you can find tips for preparing an ideal dressing in the following article.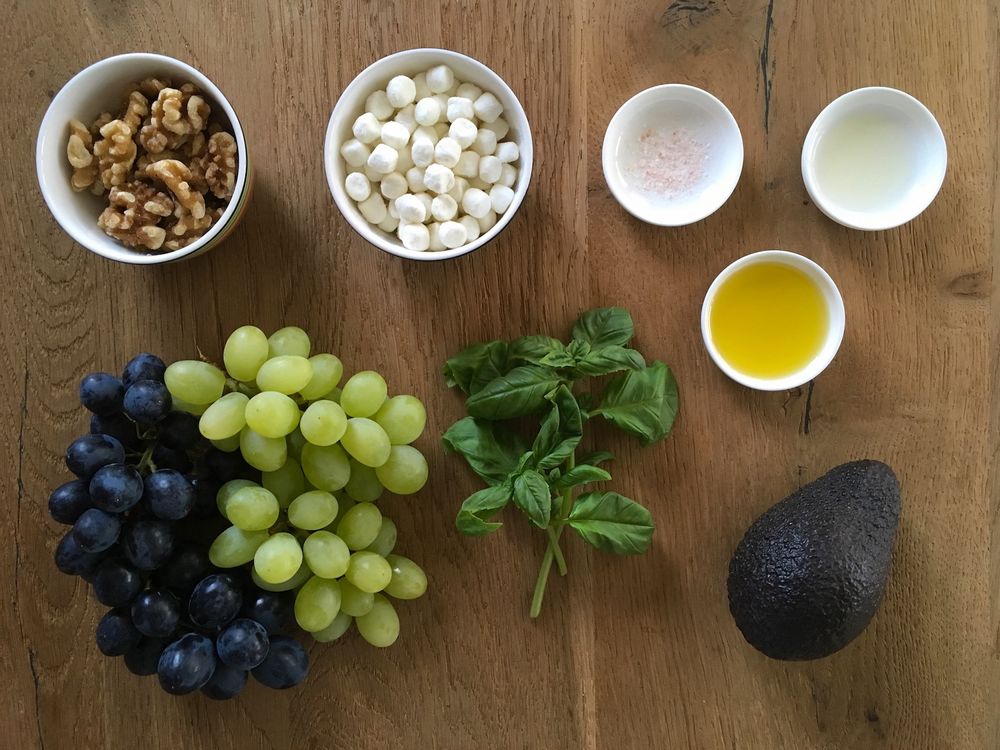 Process:
Preparation:
roast or fry nuts, cool them off and chop,
cut the avocado into small cubes,
cut the grapes into quarters, if they are large; and cut them into halves, if they are small,
cut the cheese into small cubes (I use ready-made "balls"),
tear the basil leaves off and chop them,
pour oil and lemon juice into a small glass jar with a lid, add salt and basil and shake it.
"Put the salad together":
put all the ingredients in a salad bowl,
pour the dressing over the salad and stir,
yum!
Published , updated