Star anise Salmon Gravlax
Fantastic appetizer that's a doddle to make, with a hint of fennel, star anise and dill
This fresh salmon gravlax is flavored with a hint of fennel, star anise, and dill. Homemade gravlax is not only far less expensive than the store-bought kind, but it also does not contain any additives. Once you know how to make your own, it's very easy to experiment with lots of different flavor profiles.
The key ingredient for gravlax is high quality, fresh salmon. Since fish is a highly perishable food, check out this handy guide, "How to identify quality fish", to ensure that you buy the freshest possible fish.
Ingredients:
1 whole fresh salmon fillet (preferably with skin, around 900 g),
1/4 cup sugar,
1/4 cup coarse salt,
1/4 cup fresh dill,
2 whole star anise pods,
1 tbsp fennel seeds,
2 tsp white peppercorns (or 1 tsp white pepper powder).
Note: depending on the size of your fish, you may not need to use all of the curing mixture.
Process:
Rub (curing mixture) preparation:
combine the salt and sugar in a bowl,
heat a frying pan to medium heat and toast the fennel seeds and star anise to intensify their flavors,
set the spices aside to cool down,
while the spices are cooling, chop the dill,
once cooled completely, grind the fennel, star anise and peppercorns,
add the dill and grounded spices to the salt and sugar mix,
mix everything together.
Gravlax preparation:
use tweezers to remove all of the bones from the salmon fillet,
remove the thin part of the belly and any excess fat if there is any,
sprinkle a layer of the rub on the bottom of the casserole dish to lightly coat the surface (the casserole dish should be large enough, so the fish lays flat),
lay the salmon skin side down and sprinkle a generous amount of the rub onto the top side of the fish (the rub should form an even layer on the fish),
lay a piece of plastic wrap over the fish,
place a smaller casserole dish on the plastic wrap,
add a weight to the dish (a few heavy cans works well),
allow the salmon to cure for 2 days in the refrigerator,
turn the salmon over once a day (turning helps the salmon to cure evenly),
after 48 hours, brush off any remaining rub
The gravlax is delicious served on its own, but let it try it on a bagel with homemade cream cheese and you'll be amazed.
Storing:
Salmon can be wrapped and kept in the refrigerator for up to five days, or until ready to serve.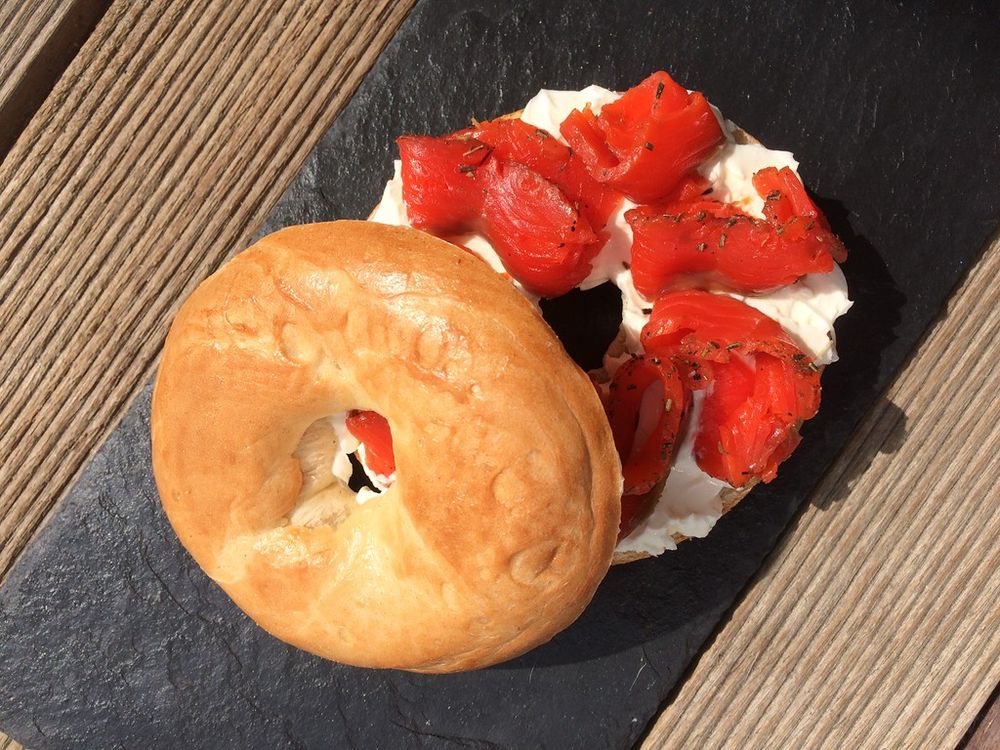 Published , updated